By: Sophia DeWald
September is appropriately recognized as back to school month. Hunterdon County is making sure no one feels left out this back to school season by offering a variety of creative-art entertainment events for all ages. Inspire your inner student and stimulate your creative senses through local book, film, and art festivities taking place in and around Hunterdon County throughout the month of September.
Click the buttons below to find events.
---
Fall for the Arts Festival
When: Sunday, September 26th, 11 am – 5 pm
Where: 8000 to 8600 Germantown Avenue, Chestnut Hill, Philadelphia, PA
Each year, Chestnut Hill welcomes Autumn with the Fall for the Arts Festival. Visitors can enjoy a day of art, music, culinary delights and boutique shopping as Germantown Avenue, between Willow Grove and Rex Avenue is transformed into an outdoor arts and crafts marketplace with over 100 vendors. A fabulous array of artistic choices will be on display, including oils, watercolors, photography, sculpture, pottery, wood crafts, jewelry and accessories.
Germantown Avenue is closed to all vehicular traffic as fine arts, live entertainment, exhibits and children's rides and activities take place up and down the street. Admission to the festival is free.
Feminist Flea Market & Craft Fair
When: September 25th, 12:00 pm – 7:00 pm
Where: Love City Brewing, 1023 Hamilton Street, Philadelphia
Take a trip to visit the Feminist Flea Market at Love City Brewing in Philadelphia. There will be over 40 vendors selling everything you didn't know you needed: handmade clothing and jewelry, live plants, candles, vintage accessories, homemade beauty products and much more. Top shop at the market, there's a $5 entry fee that will go to Coalition for Black Trans Economic Liberation (CBTEL). CBTEL was created for and by Black, transgender Philadelphians. Their mission is to redistribute wealth, in its many forms, from non-black people to Black LGBTQ+ people in Philadelphia. They strive to be a continuous source of monetary, physical and material resources for the Black members of their organization.
Jenkintown Festival of the Arts
When: September 19th, 1:00 pm – 6:00 pm
Where: Jenkintown Library, 460 York Rd & Grace Presbyterian Church: 444 York Rd, Jenkintown, PA
Every fall, Jenkintown's main Town Square transforms into an outdoor art gallery at Jenkintown Festival of the Arts. While there, visitors can talk to artists about their creations or stroll through six blocks of the boroughs quaint downtown area. In addition, the festival offers an atmosphere full of food, music and fun outdoors.
Bucks County Book Festival
When: September 24-26
Where: Salem Church, 186 East Court Street, Doylestown, PA
Jump the river over to The Bucks County Book Festival, taking place on September 24-26. Friday at 7 pm is an in-person event with author, Christina Baker Kline, a #1 New York Times bestselling author of eight novels. Saturday from 12-4 is book fest on the green at the Mercer Museum where you'll be able to meet more authors. Advance tickets are required (purchase here). Saturday evening is an online event with author, Jason Reynolds. On Sunday, from 1-3, there is an in-person writer's workshop with Tsering Wangmo Dhompa and Alan Drew. All tickets can be purchased here.
Riegelsville Public Library Used Book Sale
When: September 17, 18 & 25
Where: 615 Easton Road, Riegelsville, PA
The early bird book sale is on September 17th from 7 pm – 9 pm with a $10 donation at the door. The book sale on Saturday, September 18th and 25th will have $2 hardbacks, trade paperbacks $1 and paperbacks $0.50. There will be a wide selection of fiction, non-fiction and children's books – donated items and weeded library items. There will be a $5 bag sale September 18th, 3 pm – 4 pm and Saturday, September 2 pm – 4 pm. If you have any questions, call the library at 610-749-2357.
"Craft of Writing": A Workshop for Writers
When: September 21st, every other Tuesday for 7 sessions, 6 pm
Where: Frenchtown Book Shop, 28 Bridge Street, Frenchtown, NJ
Writing a novel, memoir, play or short story? The Craft of Writing is an in-depth series of professionally-led workshops for writers seeking to improve their skills. The group meets every other Tuesday at 6 pm. The first workshop, "Get Writing, Get Published," is free of charge. The instructor is an award-winning novelist and writing mentor, Kathryn Craft. The cost of the 7-session series is $175. Students may also attend individual sessions, space permitting, at a fee of $30 per class. Attendance is limited to 12 students. Books written by Craft of Writing subscribers will be favored for Local Author Spotlights at the Frenchtown Bookshop.
Nerd Traveler Book Launch
When: September 15, 6:30 pm
Where: Zlock Performing Arts Center, 275 Swamp Road, Newtown, PA
More seasoned than a tourist or a sightseer, librarian and professor Margaret Montet proudly declares herself a "Nerd Traveler." Join her as she sets off across the United States and around the globe on a journey of intellectual curiosity. Combining relevant history, biography, and the culture of each city with her own experience and revelations, Nerd Traveler is a series of essays that highlight the joy which can come from moving beyond your comfort zone. She will be reading, answering question and signing books. Copies of the book will be available for sale.
Foraging for Wild Edibles
When: September 19th, 10:00 am
Where: Frenchtown Book Shop, 28 Bridge Street, Frenchtown, NJ
Join "The Wild Edibles" Lady for a workshop, foraging adventure, and foraged food tasting, including a signed copy of her book. Debbie Naha of Harrisburg wrote the book on eating wild plants, "Foraging Pennsylvania and New Jersey." For this adventure, she will train us on how to recognize edible wild plants and then take us on a foraging adventure on the banks of the Delaware River. Attendees will then return to the book store for a tasting of local foraged recipes, including Pine Needle Apple Cake. Tickets are $30, including a signed copy of the book. Companion tickets can be purchased for $15 and do not include the book.
Banff Centre Mountain Film Festival World Tour
When: September 11th, 7:30, doors open at 6:30
Where: Emilie K. Asplundh Hall at West Chester University, 700 S High St, West Chester, PA
Banff Centre Mountain Film and Book Festival is one of the largest and most prestigious mountain festivals in the world! Hot on the heels of the festival that is held every fall in beautiful Banff, Alberta, the Banff Centre Mountain Film Festival World Tour hits the road. With stops planned in about 550 communities and more than 40 countries across the globe, the Banff World Tour celebrates amazing achievements in outdoor storytelling and film making worldwide! At each screening around the world, audiences will see a selection of award-winning films and crowd favorites from the hundreds of films entered into the annual festival.
Join the Philadelphia Rock Gym & the Schuylkill Canal Association when the Banff Mountain Film Festival World Tour brings the spirit of outdoor adventure to the Main Line, at West Chester University on Saturday, September 11, 2021. Doors open at 6:30 pm, and the show begins at 7:30pm. For more details and tickets, visit the website.
New Feathers – Premiere of "Good Grief"
When: September 9th, 7:30 pm
Where: Zlock Performing Arts Center, 275 Swamp Road, Newtown, PA
Enjoy the full-length script reading by female playwright from the region: The Premiere of "Good Grief" by playwright and performer, Michelle Best, with direction by Cedric Hill. It's a one-woman show that delivers audience members curveballs and worst fears while propelling us to trust in new beginnings and beliefs. The evening will include a reserved seat, VIP pre-show gathering and meet & greet in lobby with wine and lite hors d'oeuvres for VIP ticket holders over 21.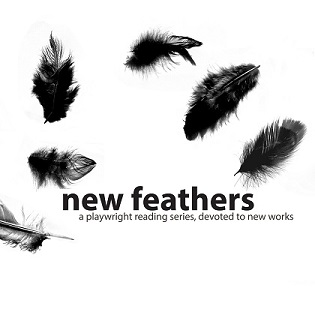 Larry Goldings, Peter Bernstein, Bill Stewart – Ramshackle Serenade
When: September 10th, 7:30 pm
Where: Zlock Performing Arts Center, 275 Swamp Road, Newtown, PA
Guitarist Peter Bernstein, organist Larry Goldings, and drummer Bill Stewart make up one of the best organ jazz trios of the past two decades. The respect the musicians have for one another comes through in the subtle and intricate manner of their musical conversation on stage. Indeed, you can hear them listening to each other. Drawing mainly on jazz standards, and a few original pieces, they re-imagine the organ jazz trio in a quiet, sensual, and grooving presentation. Tickets are $40.
We Are Supported By: