As one year comes to an end, the new year brings a fresh start for new opportunities and goals. Whether it be to add healthy habits into your daily routine, improve your home, practice more self care or make a big move, the 2022 New Year's Resolution Guide includes a list of local businesses that will help you reach your new year's resolutions and goals. 
---
Read on for the following:
---

In 2022, make self-care a priority! Develop a self-care routine that fits your needs. Research has shown that having a self-care routine can help to reduce stress and anxiety, improve energy levels and increase your overall happiness. Self-care looks different for everyone, but it may start with treating yourself to the spa, learning how to take care of your skin or changing up your hairstyle. The following list will help you get started!
La Chelé Medical Aesthetics
430 Union Square Drive, New Hope
(215) 862-6100
2911 South Eagle Road, Newtown (NEW Location!)
(267) 753-7676
2022 is all about the BODY at La Chelé. Stick to your resolution and try one of our body packages to tone and tighten in no time. Summer bodies are made in the winter! CoolSculpting Elite, Morpheus8 Body, and Exilis Ultra are some of our State-of-the-Art Laser Center devices to jumpstart your 2022 goals! La Chelé is an award-winning Medical Aesthetics & Wellness Center located in charming New Hope, PA, and Newtown, PA. The physician owned and operated facilities are under the leadership of Lisa Espinoza MD. Dr. Espinoza has specialized in cosmetic dermatology for over a decade and is a leader in the medical aesthetics industry. La Chelé is known for its cutting-edge non-surgical cosmetic treatments and state-of-the-art laser technology center. They are pioneers of the first full-service Medical Aesthetics Center in the area. Call La Chelé Medical Aesthetics at 215-862-6100 today to book your complimentary consultation!
Beauty Releaf
Is your New Year's resolution to simplify your beauty routine and achieve healthy glowing skin? Beauty Releaf has the solution! The CBD infused MULTI-TASKER serum is the ultimate anti-inflammatory, anti-aging serum. It helps to protect, prevent and reduce inflammation of the skin. The cause of most skin conditions, including signs of aging. It is your anti-aging face serum, makeup primer and hydrating mask all in one. Your skin will become healthier and appear softer, smoother, firmer, more hydrated and appear to have a "lit from within" glow!
The CBD infused EYE-TASKER brightens, hydrates and repairs. It will keep the eye area looking visibly bright and makeup will wear and stay fresh all day!
The EYE-TASKER brightening eye cream is your makeup primer and hydrating mask all in one. It also helps to protect, prevent and reduce inflammation of the skin. This is the ultimate multitasking eye cream! The MULTI-TASKER & EYE-TASKER harnessing plant power, are the perfect duo for beautiful, bright, healthy, glowing skin. Beauty Releaf products are ideal for travel and for life on the go. We are luxury and beauty simplified. What are you waiting for, get glowing!
Zanya Spa Salon
287 S Main Street,  Lambertville, NJ
(609) 773-0770
zanyaspasalon.com
Selfcare is always necessary, but it seems even more important this year. Selfcare is a reminder to slow down during these stressful times and make some time to focus on yourself. This could be anything from getting a CBD Massage, doing a face mask, running a bubble bath, or even getting a fresh new look!
The beauty experts at Zanya Spa Salon in Lambertville make selfcare easy. They have a wide selection of premier beauty and wellbeing items and brands – including makeup, hair care, skin care, CBD products, bodycare, and more. Their online shopoffers the convenience of online shopping combined with their expertise with descriptions as well as suggestions on how to wear and use the products.
With all they have to offer, you will find what you need to destress and rejuvenate yourself for 2022!
Radiance Spa
2600 York Rd., Jamison, PA.
215-343-0350 Ext.6
www.radiance-spa.com
Visit www.DaivasShop.com for skincare products.
Radiance Spa can help you with an important New Year's Resolution – "Remove stress, be more mindful and be good to yourself."
Monthly massages promote improved health and well-being. Massage therapy lowers your stress and anxiety, increases blood flow and circulation, promotes muscle relaxation, reduces back, neck and shoulder pain, improves sleeping habits, increases your immune function, and puts you in a much better mood!
Invest in your skincare routine.  When you look good, you feel good. Start a regular skin care regimen with monthly facials and daily at-home treatments.  Call us for a free skin analysis and consultation. We will customize a treatment plan for your particular skin condition that will bring back that healthy and youthful glow.
Celebrate special relationships.  Rekindle romance in our couples suite.  Set up a spa day with a friend. Celebrate a special birthday with a spa party!
Our monthly membership saves you money!  Pay $69/month and receive a free 1 hour Swedish massage or Radiance Signature facial or $99/month credit for other services. Missed visits roll over to the following month.  Share with family members.  15% discount on products.
Jolie Salon & Spa
750 Dekalb Pike, Blue Bell, PA
610-277-2152
Jolie Salon & Spa is a full service salon and spa offering hair, nail, skincare, massage and makeup services The hair salon offers a full range of color, cut, style, and texture services, including several types of hair extensions, as well as straightening and permanent waves. The spa also offers a full range of skincare services and massage therapies. Gift cards are available for purchase in the salon with a gift bag for presentation or you ca purchase gift cards and e-gift certificates by phone or through the website. Gift cards may be redeemed for hair, nail, skincare and massage services, as well as any of the retail products. Gift cards never expire or lose their value. Visit the website: www.joliespa.com.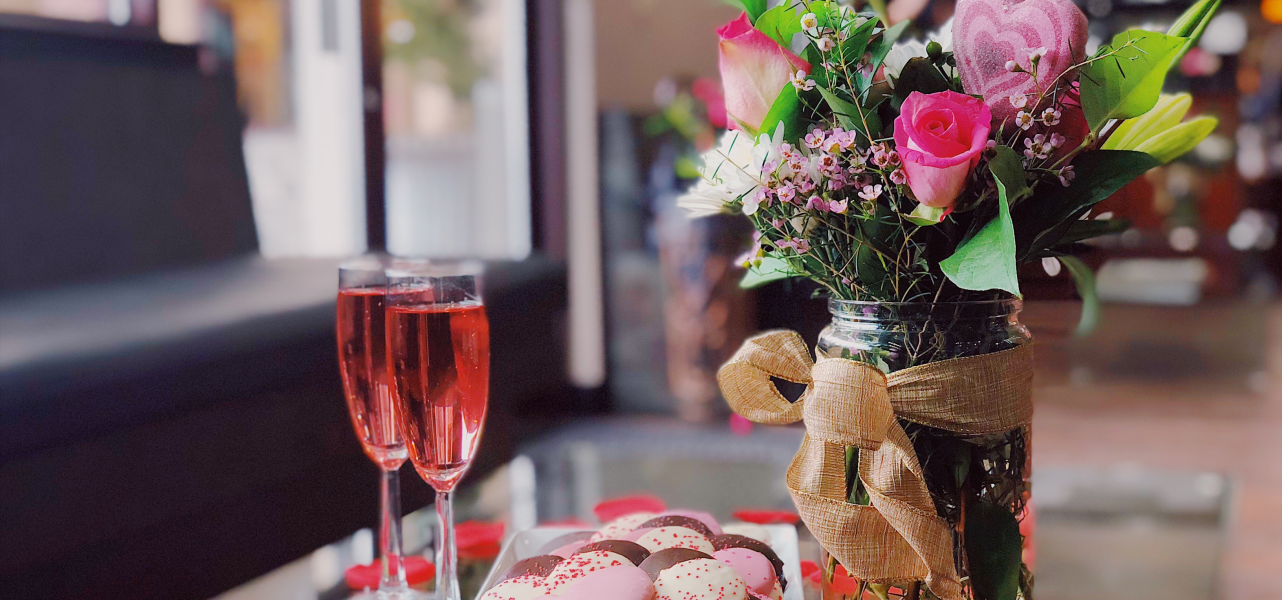 Salon Millan
6 Main Street, Yardley, PA
(215) 583-2700
salonmillan.com
At Salon Millan, we offer a wide array of hair services such as cutting, coloring, highlighting and extension services. We also offer waxing and make-up services. We are a HairTalk Master Certified salon. We specialize in extension transformations! Stop into our shop for the small town feel with big city style! Located right on Main Street in Yardley, we are a small boutique salon that caters to everyone. We use a wide array of products that can be used on both men and women's hair. Our color line will leave your hair looking shiny and bright, along with our products that will help keep the longevity of your look, all while making styling your hair easy. Our team is constantly keeping up to date with the latest trends.
ROG Orthodontics
1830 E High St., Pottstown, PA 19464
610-374-4097
fantasticsmiles.com
Feeling confident about your smile re-enforces the smile more, stress less adage. Studies show that smiling and laughing boost immune systems and feeling confident about your smile raises the probability of smiling more. With today's esthetic options of invisible clear aligners and lingual braces on the inside of the teeth available to straighten teeth, you have the opportunity to improve your overall health by improving your smile and dental health without the concern of wearing the conventional metal braces of the past to achieve the desired smile. Leaders in technology and innovative orthodontic options, ROG Orthodontics suggest the gift of a FANTASTIC smile this year. You deserve the gift that lasts a lifetime. ROG Orthodontics has been creating FANTASTIC SMILES for over 60 years. TEXT or call 610-374-4097 today or visit www.fantasticsmiles.com to schedule an appointment and learn more about the ROG difference.
Lace Silhouettes Lingerie
Peddler's Village Shop 30, Lahaska, PA
215-794-3545
lacesilhouettes.com
51 Palmer Square West, Princeton, NJ
609-688-8823
429 Washington St Mall, Cape May, NJ
609-898-7448
New Year, New You, New Bra!
Did you know? The right bra can make you feel 10 years younger and look 10 pounds lighter?
We are here for YOU (yes, you!) to help you look and feel your best, and the right bra for your size, body type, and lifestyle can make a huge difference! We've got your back, literally – wearing the wrong bra size/style is one of the number one reasons women experience back pain.
Start 2022 off with the right fit! Stop into your local Lace Silhouettes Lingerie and experience our Rx for Comfort Bra Fittings!
---

Whether you're looking for your next home or you're itching to make upgrades to your current home, the following list has everything you need to make major improvements. Make your home just the way you like it in 2022.
Jacqueline Hillgrube
Coldwell Banker Hearthside, REALTORS
jacquelinehillgrube.com
Full-time Realtor in the Bucks County Area
Licensed in both PA and NJ
Find the Home of Your Dreams in 2022! 
Jacqueline Hillgrube has been a trusted realtor in the Bucks County area since 2004.  A member of the team at Coldwell Banker Hearthside, she is a member of the International President Circle and the Million Dollar Guild.  She is the 2020, 2019 and 2018 Happening List winner in the Real Estate Agent category in Bucks County, and she has the Coldwell Banker Global Luxury designation.
Onur Marble and Granite
Update your kitchen this year! Onur Marble and Granite specializes in the fabrication and installation of granite and marble countertops and has quickly evolved into a business that assists customers in creating a complete renovation of their dreams. Onur Marble and Granite offers a wide selection of kitchen cabinets and bathroom vanities, granite, marble and engineered stone countertops, tumbled marble, slate, glass, ceramic and porcelain backsplash and floor tile, and kitchen/bathroom sinks.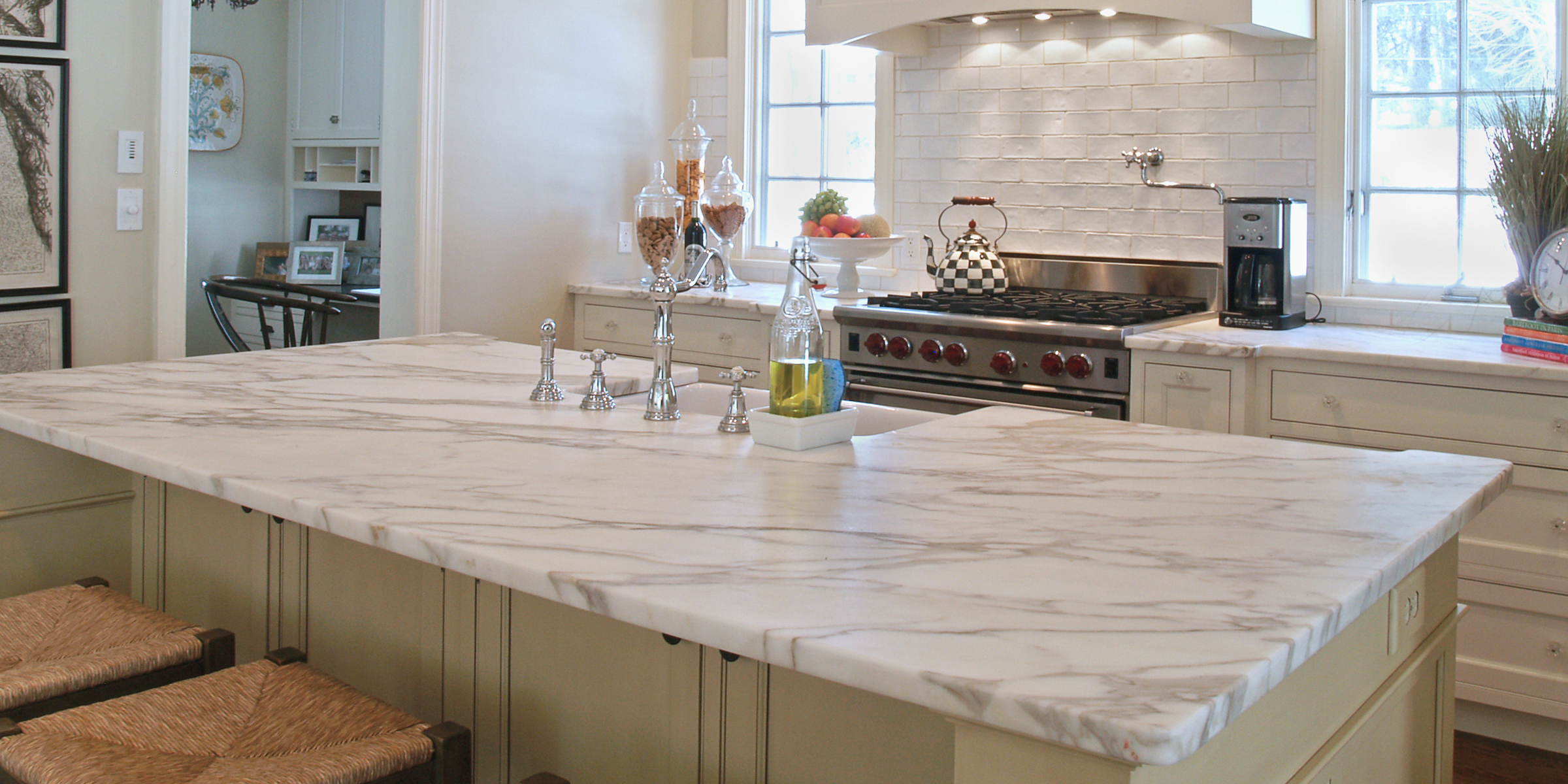 Milex Residential Remodeling & New Construction
2310 Big Oak Road, Ste 200, Langhorne, PA
(215) 245-1685
milexresidential.com
If you have high standards for your home and want to work with a team that can exceed those expectations on your next project in 2022, call the Milex team. Milex Residential is a full service residential general contracting company. The Milex philosophy is simple: focus on clients, and great work will follow. Looking for a major remodel? Or maybe a new kitchen or bathroom? Whatever the job, the Milex team would like to extend to you the open invitation to call for a free consultation at any time. Receive a complimentary professional opinion and meet your neighbors at Milex Residential, who happen to be exceptional craftsmen. Milex is licensed and insured in PA and NJ.
Dubus Studio, LLC
118 S. Bellevue Ave, Langhorne, PA
(215) 514-3039
www.jeanmarcdubus.com
Mural Creation for Communities, Businesses, Schools and Private Homes.Creating a mural takes time, talent, and research. Enjoy the guided journey from discovery to completion at Dubus Studio, LLC where we believe a mural is about telling a story and finding the elements that are important to you. We will help you through the discovery process, handle the details so that the completed mural will delight you and your audience.
A MURAL CAN: Enrich people's daily lives. Delight and inspire. Generate discussion and engagement. Illustrate history and hope. Share vision of the future.
A MURAL WILL: Powerfully promote new products. Attract customers and patrons. Enhance a tourism experience. Make an organization unique. Beautify a community. Display local artistry and culture.
TO START… Tell us about your need or vision. Show us your desired site. Ask us to prepare a rendering and cost estimate. Dubus Studio's services also include commissioned and non-commissioned oil paintings, digital artwork and photography.
B'Design'd
maria@bdesignd.com
(908) 963-8299
www.bdesignd.com
BDesign'D began in 2016 with one thing in mind, to create unique and beautiful homes that compliment your lifestyle. Our homes need to be able to function on the level we are at, whether it's a family with kids or empty nesters. Providing my clients with a personal, boutique style experience, every custom design is thoughtfully curated to reflect what is most important to you-your HOME. Our services include: Residential Home Design, Kitchen and Bath Design, Room Design Consultations, Virtual Design, 3D Designs for Visual Planning, Interior Furnishing Selection, Construction Finish Selections (flooring, paint, hardware, lighting), Project Management.
---

Make it a New Year's Resolution to try out a new restaurant. Hunterdon County and the surrounding areas are full of great food and drink options. Make a list of places to try in 2022 and start checking them off! It's a fun way to spend time with friends and family, while also supporting local businesses and enjoying delicious cuisine.
Plumsteadville Inn
5902 Easton Road, Pipersville, PA
www.plumsteadvilleinn.com
The Plumsteadville Inn or "The Plum" as it has been known by, has been a Bucks County Landmark since 1751  Fully renovated in 2012, the Plum has been thriving since. Offering a variety of dining options and private party facilities we have the luxury of being able to handle parties of all sizes. Happy hour is offered Mon-Fri with $1 off drinks and 1/2 priced appetizers. Don't forget Best of Bucks Sunday Brunch, and even overnight lodging.  Follow us on Facebook and Instagram, book your reservation on Open Table (highly recommended), or check us out on the The Knot or Airbnb. The Plum has it all and is the place for any occasion. And be sure to try something delicious from their Menu!
Steam Pub
606 2nd Street Pike, Southampton, PA
(215) 942-6468
Steam Pub is a place where locals can experience outstanding food and drinks, served with an unpretentious attitude in a lively environment. In what better place to do so than in the former Southampton train station? A station that for hundreds of years was the heart and soul of the community, connecting the Bucks County suburb to the rest of the country and allowing Southampton to thrive economically and become the remarkable area it is today. Steam offers a brunch and dinner menu, with specialty cocktails and many specials.
Solstice Newtown
2948 S. Eagle Road, Newtown, PA
267-755-8994
Experience dining at Solstice, the Newtown-based fine casual restaurant that delivers chef-driven, craveable food rich with complex flavors along with high quality service, and thoughtful presentation. As every seasonal solstice or equinox approaches (i.e. the first official day of Spring, Summer, Fall and Winter), Solstice unveils an updated menu featuring curated dishes that spotlight ingredients harvested at the peak of their season sourced from the best growing regions, farms, and producers across the country. As the weather continues to cool this winter, Solstice invites you to dine in one of their cozy Winter Wonderland Igloos located on their outdoor patio. Enjoy your own private dining room for parties of 4-6 guests featuring festive holiday lighting, heaters, and personal blankets.  For reservations, please visit here.
Playa Bowls of Newtown
2913 South Eagle Road, Newtown, PA
215-550-6472
Playa Bowls is the vision of the founders Robert Giuliani and Abby Taylor, Jersey Shore natives and long time surfers. What began as a a pair of blenders, a patio table and a fridge has flourished into over 120+ stores, thousands of employees and a mission to lead communities in healthy, sustainable living. Playa Bowls offers a variety of bowls, smoothies, juices, coffee and poke bowls. Visit the Newtown location!
---

One of the most common resolutions every year is to get back to healthier habits. Living a healthy lifestyle is more than just heading to the gym and it can look different for everyone. This list covers all aspects of healthy living, ranging from fitness classes, to healthy eating options and pain management. Check out the full list and see if one of these will work for you!
Newtown Athletic Club
120 Pheasant Run, Newtown, PA
(215) 968-0600
www.newtownathletic.com
The Newtown Athletic Club, known as The NAC, has everything you need to reach your fitness & wellness goals – for the whole family! For the parents who want a workout, they offer over 200+ studio fitness classes per week, including Zumba, pilates, cycling, barre, strength classes, yoga and more. They also offer childcare in their Kid's Club, so parents don't have to worry about the kids while they break a sweat. The Newtown Athletic Club believes that it is vital to our health to have a safe place to boost our immune systems as well as our mental and physical health through exercise.
Eat Healthy with Snipes Farm
890 W. Bridge St., Morrisville, PA
(215) 295-1138
www.snipesfarm.org
Get Early Bird Special for the CSA products fresh from Snipes Farm! For 25 weeks you can come to Snipes Farm and pick up 8-12 types of vegetables from our farmers. With our great variety of vegetable products, we have also planted water melons and cantaloupes, adding to our popular apples, blueberries and blackberries. Choose from Traditional Full Share ($775, 25 weeks), Traditional Half Share ($430, pick up every other week), or Market Share (Levels of $700, $500, $400, $200). The Early Bird Special offers the Traditional Full Share for $750 and Traditional Half Share for $415. It is good until February 11 so sign up early!
Market share members will receive a Market Card with the value of their share on it when they attend their first CSA distribution day. They will use their cards to "purchase" their produce. Market cards may also be used for farm-fresh eggs and other value-added products when available. Market cards may be used at the Snipes Farm CSA barn on Thursdays or at Snipes Farm in the Big Red Barn on Saturdays. 2022 Season will be distributed on Thursdays 3-7pm June 9 to November 17, or Saturdays 9 am-1pm, June 11 to November 19.
Pure Barre Doylestown
1745 S Easton Road, Doylestown, PA
215-491-7873
Pure Barre features four group class formats that deliver an effective total body barre workout, focused on low-impact, high-intensity movements that lift and tone muscles and improve strength, agility and flexibility for every body. Join and get 12 free classes! Learn more on the website.
The Dance Academy
1486 Buck Road, Southampton, PA
215-860-9530
The Dance Academy (TDA) offers training for students of dance with exceptional dance training in a professional and positive environment. They believe dance should be both an educational and an inspirational experience. Each dancer is unique, and TDA aims to ensure he or she reaches their maximum potential. They offer several dance classes and programs for students of all ages. TDA's dance classes are designed to help each child develop strong core techniques and artistic talent. They offer toddler dance, ballet, jazz, tap, hip hop, lyrical, creative dance, theater dance, and tumbling. The students at The Dance Academy range from 2 ½ to young adults. Their goal is for their dancers to have fun, develop their creative expression, and of course, get much-needed exercise. TDA's instructors teach age-appropriate dance skills for each age level.
TDA has been offering professional dance training with a personal touch for over 30 years, instilling the love of dance to students under the creative direction of Miss Donnajean Kline and staffed by a group of highly-trained instructors. Their dance season starts in September. Please visit our website at www.thedanceacademybuckscounty.com for more information about programs and classes offered this fall.
Dynamix Gymnastics
181 Wheeler Court, Unit C
Langhorne, PA 19047
Dynamix Gymnastics focuses on the building blocks of gymnastics, centering the attention on the proper form and technique of each skill. Lesson plans change every 4-6 weeks to ensure every student is getting what they need. The gymnast's progressions are tracked with progress cards and are updated weekly. Progress reports are handed out to parents twice a year. To learn more about the programs and all of the awesome things our gym has to offer visit
www.dynamixgymnastics.com/special-programs.
Pennsylvania Pain and Spine Institute
127 S. 5th Street, Suite #180, Quakertown, PA
1500 Horizon Drive, Suite #102B, Chalfont, PA
215-395-8888
It's time to take care of those aches and pains that are keeping you from living the life and lifestyle that you want! Our team of physicians is trained to help treat your pain, injury or condition at the source and providing you with the tools you need to achieve the quality of life you want. Let's make 2022 your best year yet! Learn more by visiting our website at www.pennpain.com.
---
Train Your Pup with PupScouts of Hunterdon
Kelly is Hunterdon's puppy training expert. It's a great job—she gets to play with puppies and share lots of fun with puppy parents all day. But, of course, there's more to it than that. Puppies are cute, but they're also a lot of work. Anyone's who's ever brought home an adorable fur ball only to find out they have a biting, chewing, pooping, peeing, shoe stealing, jumping, little handful knows the truth of that! Kelly turns the chaos into calm so puppy parents can enjoy that special time of puppyhood and raise the furry, four-legged, well-mannered, family member they were hoping for. Clients are delighted to realize they don't have a doggie demon on their hands and are dazzled when they see the full potential of their puppy. Her programs bring fun and learning together with puppy socialization and training programs to grow confident canines one puppy at a time!
Gannon Insurance Agency
www.gannonagency.com
(215) 891-9990
Gannon Insurance Agency is your Independent, one-stop insurance center for Auto, Home, Business & Life Insurance. Just one call and they can provide you with a customized proposal package from a variety of highly rated Carriers for your individual, family and business insurance needs. Gannon Insurance Agency is an award-winning, local insurance Agency serving Bucks County, Philadelphia and Montgomery County. Call 215-891-9990 or go online, www.gannonagency.com to Compare and $AVE!!!
Exoticars USA
636 Frenchtown Road, Milford, NJ
(908) 996-4889 | (888) 416-7160
exoticars-usa.com
Exoticars USA has served the exotic car community and provided Ferrari service since 1979. Our brand focus is Ferrari, Lamborghini, Maserati, and Aston Martin, for all model years. Our team performs mechanical work, all services and diagnostics on most other European (BMW, Bentley, Porsche, Mercedes Benz, Audi, classic Jaguar), special interest, exotics and sports cars. Our restoration and auto body shop welcomes all luxury brand vehicles.
For more great local resources, visit our #LoveLocal Guide here.
By: Sophia DeWald
We Are Supported By: